Bacon County High School
Purple Bag Challenge
November 18, 2019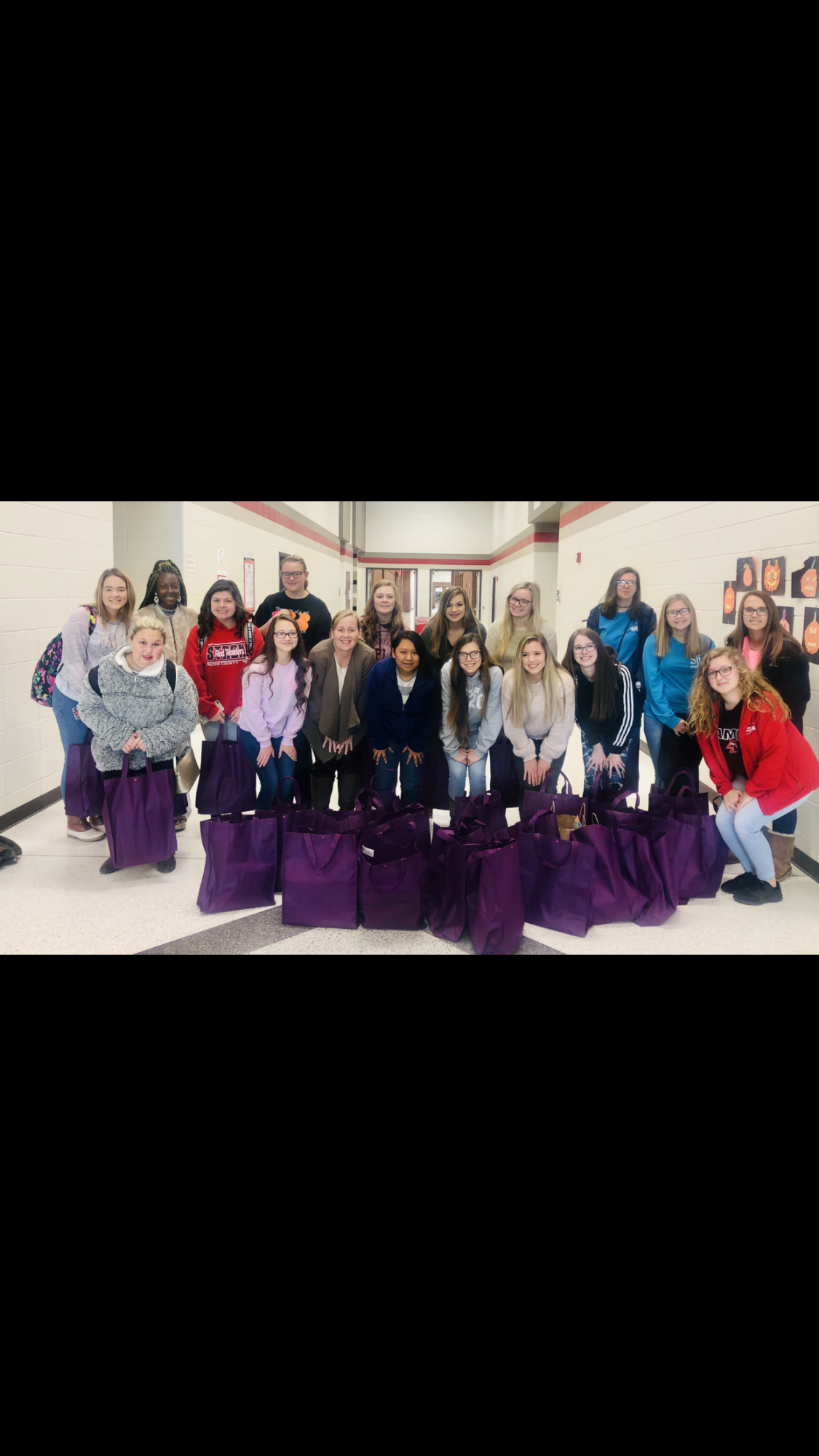 Bacon County High School FCCLA and HOSA teamed up together for the Magnolia House Purple Bag Challenge and helped meet the needs of Domestic Violence victims in surrounding communities.
The Magnolia House is a safe haven women and children to get back on their feet. When the women and children enter the shelter women are given a purple bag with necessities and the children receive necessities and a few toys.
The students challenged the student body with a contest between 2nd block classes. The class with the most items would win donuts and drinks. Mrs. Tucker and Mrs Lee's class won with a whopping 702 items! The students of Bacon County High School helped fill over 30 Purple Bags.