Berrien High School
Red Jacket Moments Promotes Our Story
October 03, 2019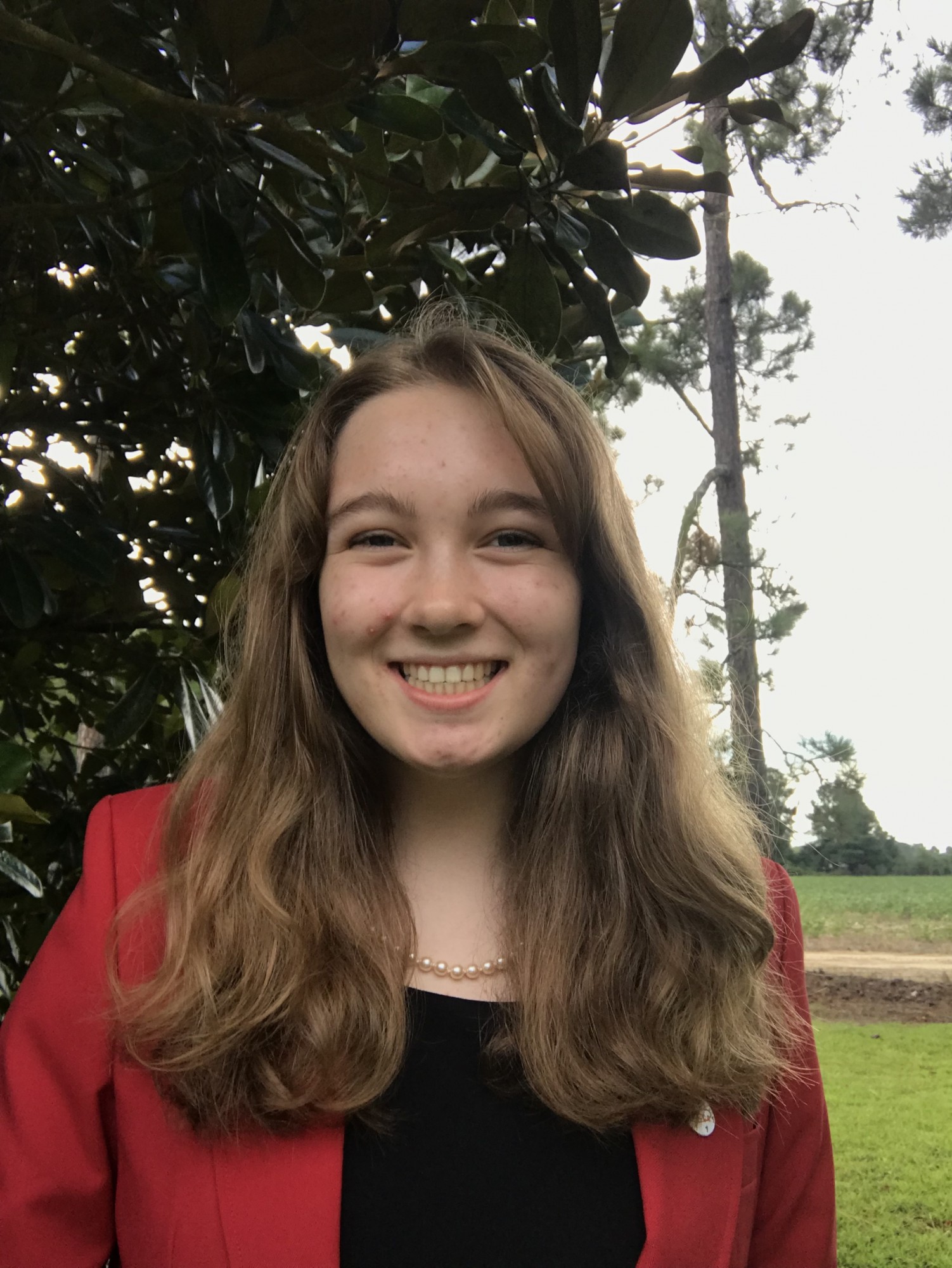 Red Jacket Moments was an idea birthed from a simple goal- to give our community insight to personal stories stemming from experiences in FCCLA. These are stories of triumph and confidence, of failure and overcoming it. Red Jacket Moments are anecdotes from chapter officers about when the meaning of FCCLA "clicked" for them. Oftentimes, organizations and clubs are empty to those on the outside, lacking a connection because the stories are not shared. Berien High School FCCLA wanted people to see our stories, because we have so many. So many different people have so many different moments to share. We wanted our community to read those storied firsthand and feel the impact that FCCLA has had on people involved in it. I'm sharing my Red Jacket Moment so you can see how it works and the connection it creates.
My name is Susanna Whidden, and my Red Jacket Moment came during my freshman year at Berrien High School. Throughout the year, I had been active in FCCLA, participating in things such as Fall Leadership Conference, fundraising activities, and other things too. As many know, freshman year of high school is full of new experiences, exploring new ideas, and beginning to think about where you want your life to take you through education. Quite honestly, I was so busy with other things that FCCLA hadn't been the priority I wanted it to be. I decided that sophomore year, that was going to change. I had yet to find out how, but I was ready to be dedicated to FCCLA.
Freshman year was coming to a close when our club adviser, Mrs. Johnson, announced that applications were out for the 2019-2020 chapter officer team. I knew right away which office I wanted to run for- Vice President of Public Relations. I also knew that being an officer would help me focus on FCCLA the way I had wanted to all along. Naturally, I filled out the application and began the process of becoming a Berrien High School FCCLA officer. I ended up getting the position I had to run for, and I was ecstatic. The red jacket symbolizes FCCLA and all it stands for, a community of people working together to build leadership skills, better themselves, and be of service to others. My Red Jacket Moment came when I was able to put on the red jacket for the first time as Berrien High School FCCLA's Vice President of Public Relations. The red jacket is a symbol of FCCLA and what it stands for, and I am proud to wear it.