Coffee High School
FCCLA Members Prepare for National FCCLA week
March 01, 2019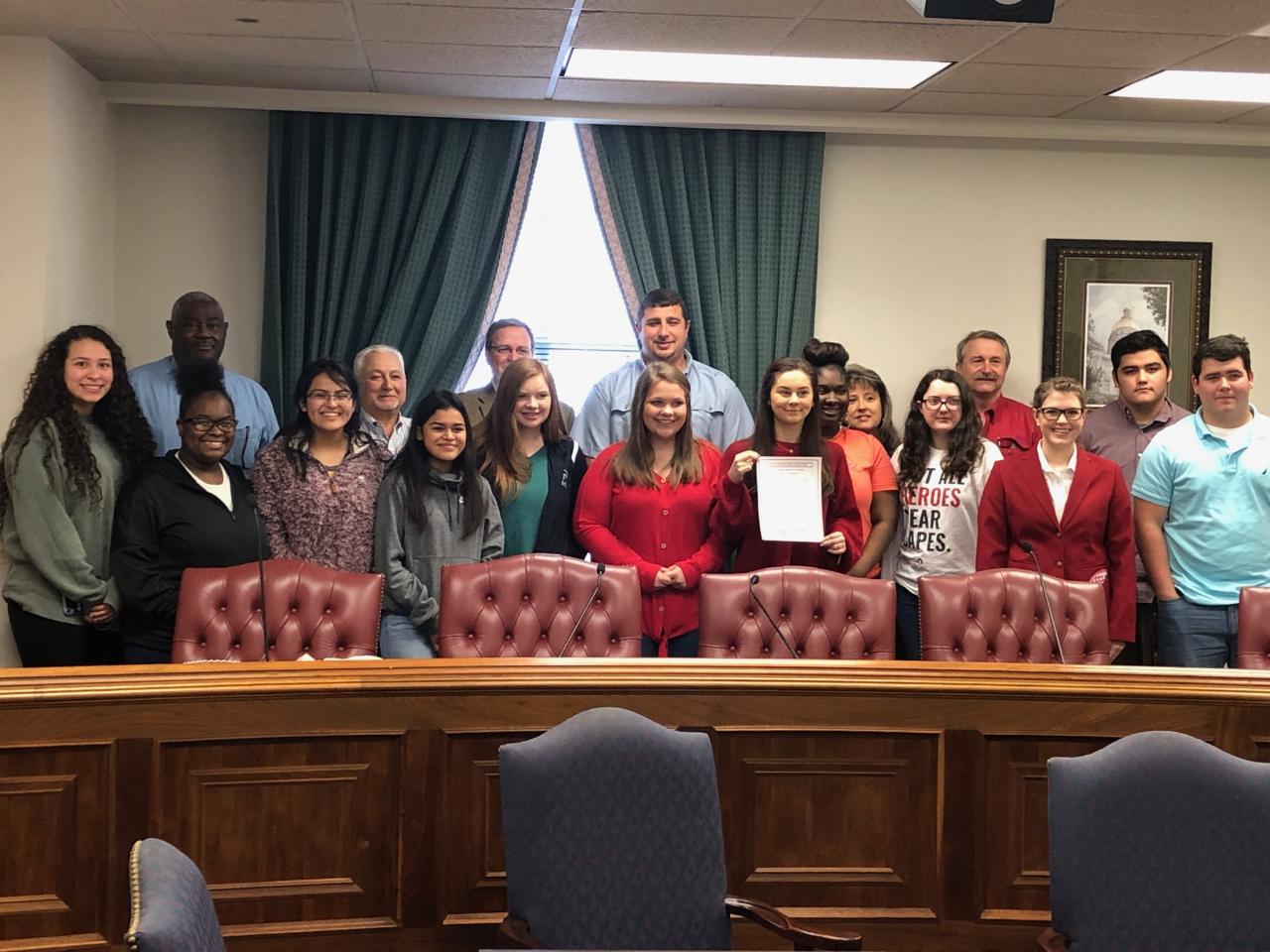 FCCLA members attended the Coffee County Commissioners Meeting on Feb. 4. The County Commissioner,
Jimmy Kitchens signed the FCCLA Proclamation stating Feb.11-15 as National FCCLA week in Douglas, Coffee County, GA.
The proclamation encourages all Coffee County to acquaint themselves with FCCLA members. its activities and its values. Avery Hurst was asked to explain some of our activities during their meeting.