John W. Hubert Middle School John .W. Hubert Middle School baked 674 cupcakes for the Kidz Biz Career Fair.
November 17, 2021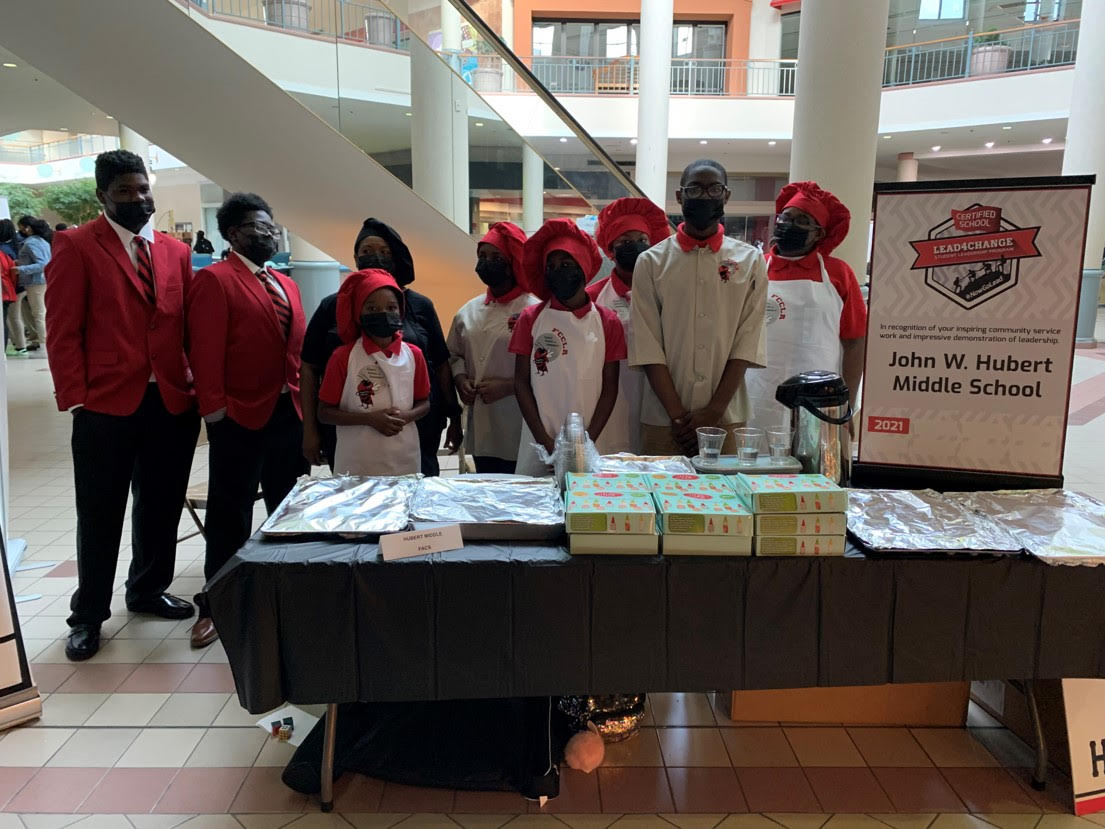 On Thursday, November 4, 2021, the Savannah Chatham County Public School System hosted its first ever district "Kidz Biz Career Fair". Third and fifth grade students from each school in the district were transported to the Savannah Mall where they had a chance to learn about high school career pathways and the important role business and industry plays in creating future career opportunities for our students. John .W. Hubert FCCLA chapter baked 674 cupcakes and taught students the art of cupcake icing.
As a school district, career exploration is an important topic for elementary students. Introducing young scholars to potential career options early can keep students focused and engaged in related subjects throughout middle and high school. Over 4,000 students were transported to the mall where they had the opportunity to visit more than 40 booths featuring a wide variety of career and educational opportunities.