Farm to School Month October 2017
Get more information here.
Each year, Georgia Organics coordinates a state wide campaign to get kids across Georgia eating, growing, and learning about a new fruit or vegetable during October Farm to School Month.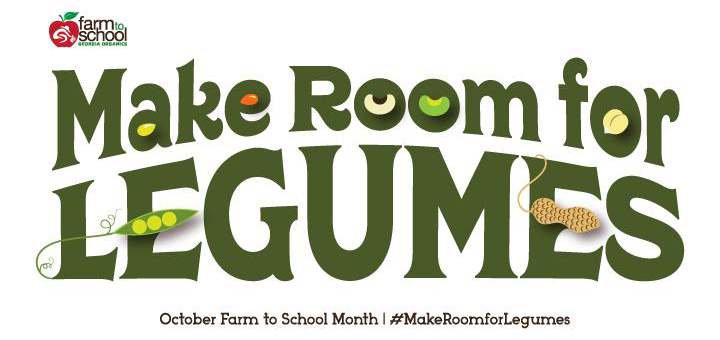 Download the 2017 Georgia Organics State Event Competitions Guidelines here.
Last year, FCCLA Members celebrated "Leaf it to Spinach" October Farm to School Month by:
Presenting a "Leaf it to Spinach" Fall Rally competition.
FCCLA promoted a well rounded campaign with various activities, taste tests, puppet shows, recipe development, and school garden activities.
FCCLA used spinach recipes for high school culinary classes at school.
Lambert High School had a recipe tasting where students cooked various spinach dishes and other students were able to taste test them. These dishes included spinach buffalo dip, spinach muffins, puff pastry spanakopita, and more!
Integrating spinach into their school gardens and classrooms.
FCCLA had a video contest that included a spinach run, spinach rap, spinach man and spinach outfits. Students gathered together, created costumes, planned the video, and did all of the recording and producing together. It taught team work through learning about and integrating spinach into all that they did.
FCCLA students posted all of their educational and entertaining content on social media, which engaged middle and high school students in October Farm to School Month.
FCCLA helped make 2016's October Farm to School Month a HUGE success.
We hope FCCLA will Make Room for Legumes!


Contact Georgia Organics Farm to School Director, Kimberly Della Donna kimberly@georgiaorganics.org