Carroll County College and Career Academy - South Carroll County CACA South hosts Easter Egg Decorating Event
July 13, 2022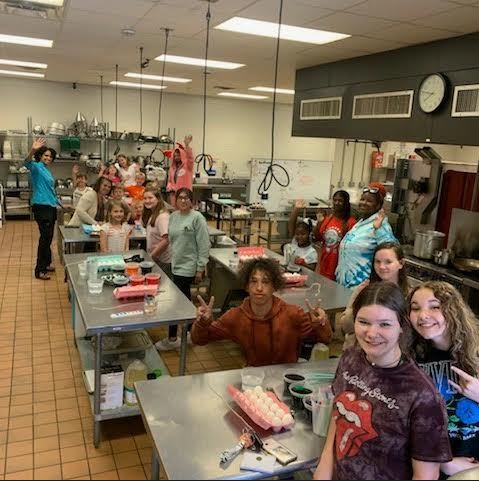 On Thursday, April 14, our Carroll County College and Career Academy South Campus culinary program along with our culinary FCCLA members invited the community to our first Easter Egg Decorating event. The idea was to introduce what we have to offer through our school system to elementary children and their parents. It was a great early recruitment opportunity for those who may be unaware of our program.
During the event, students colored Easter-themed pictures while enjoying hot dogs, punch and our famous French fries. We then took them to our commercial kitchen where all the creativity happened with markers, dyes and shaving cream. It was a tie-dyed mess! Parents were happy that their kitchens were spared. The culinary FCCLA members had such a great time entertaining and guiding the younger kids that they want to make this an annual event.
It was a great first experience for our culinary program and wonderful quality time for families.